PAPER/ CLOTH PHENOLIC LAMINATE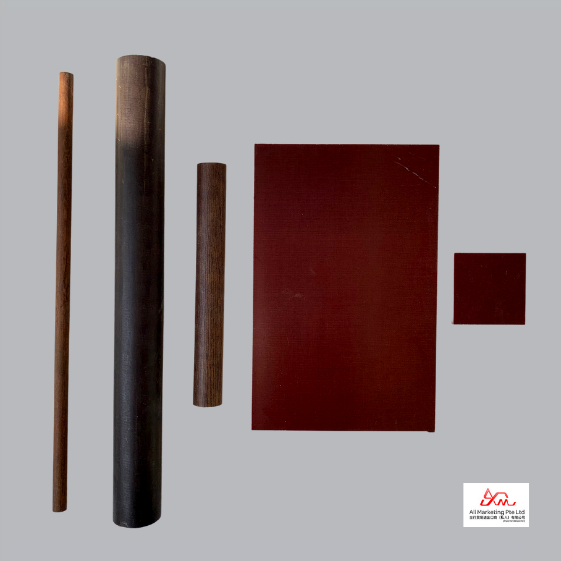 PAPER/ CLOTH PHENOLIC LAMINATE
Paper/ Cloth Phenolic Laminate – Commonly known as Bakelite, are available in two different bases, paper and cloth. Bakelite is typically used for its resistant properties against heat, sound, chemical, friction and electrical non-conductivity.
Available in Sheet, Rod (Cloth) and Pipe (Cloth) forms.
Colour: Paper – Orange & Black, Cloth – brown.
Standard Size: Paper – 1020mm x 1220mm, Cloth 1220mm x 1220mm, Rod – 1000mm
Thickness: 0.5mm to 50mm
Diameter: 6mm to 100mm
It is often used in products such as electrical insulators, radio and telephone casings. Other applications of Bakelite are kitchenware, jewelry, pipe stems, firearms, and children's toys.
Yes! We provide cutting services upon request.
We also provide grinding services to improve thickness accuracy of the material.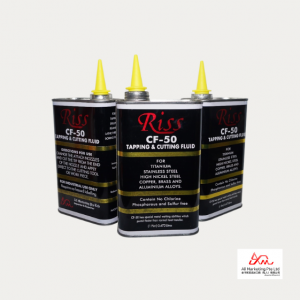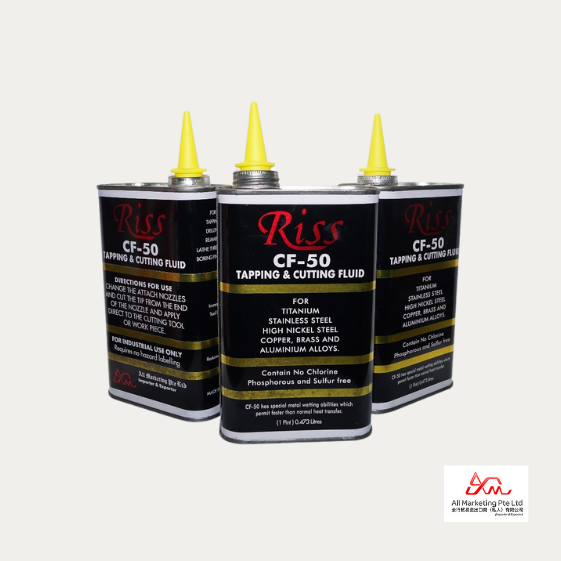 Riss Tapping and Cutting Fluid – Riss Tapping and Cutting Fluid is different from other EP fluid as it does not contain sulfur phosphorus or chlorine. This will help to prevent stain and increase sump life of the machine. Other properties for Riss Tapping and Cutting Fluid includes:
– Stain resistance
– Improved surface finishing
– Foam resistance
– Good tool life
– Fine rust protection
– Quick heat transfer
Read More »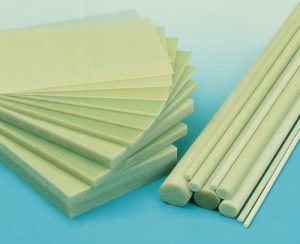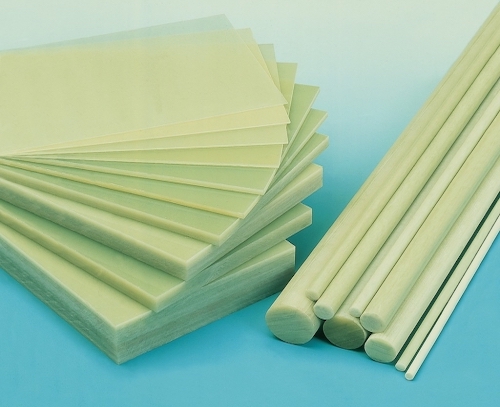 Fire Retardant Glass-Reinforced Laminates are good electrical and heat resistant material. They are typically used in the fabrication of PCB board for use in the electronics industry, however, its applications have been extending into other industry as well. Grinded glass epoxy laminates are also available with thickness tolerance falling within +/- 0.1mm, this option of glass epoxy laminated sheet will help to reduce machining time and increase product accuracy.
Read More »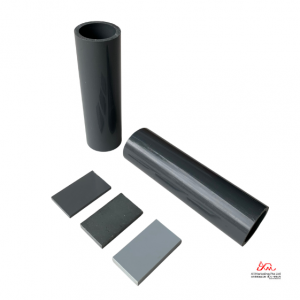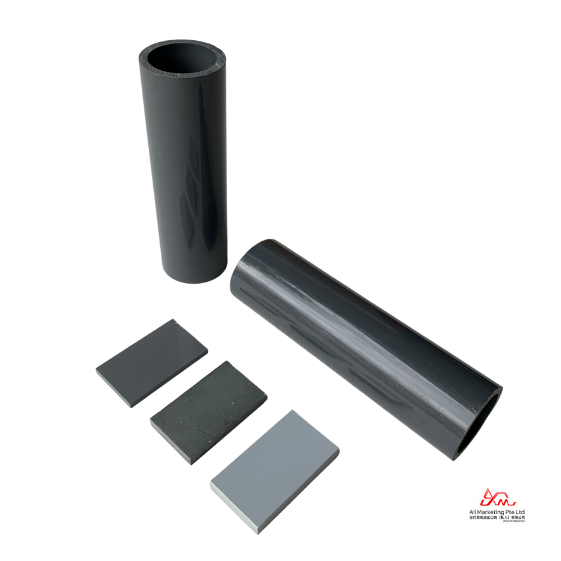 PVC is one of the most used general plastic, it has one of the best ratios of economic cost to performance. Application for PVC ranges from applications in daily life all the way to specialized industrial applications. Some of PVC properties include:
– Good dimension stability
– Self-extinguishing
– Electrical insulation
– Corrosion resistance
– Light Weight
– Low Moisture Absorption
Read More »
NOTE: All of the information, suggestions and recommendations pertaining to the properties and uses of the product described herein are based upon tests and data believed to be accurate; however, the final determination regarding the suitability of the material described herein for the use contemplated, the manner of such use, and whether the use infringes any patents is the sole responsibility of the user. THERE IS NO WARRANTY, EXPRESS OR IMPLIED, INCLUDING, WITHOUT LIMITATION WARRANTY OF MERCHANTABILITY OF FITNESS FOR A PARTICULAR PURPOSE. Under no circumstances shall we be liable for incidental or consequential loss or damage. For details and quotations, Contact us at [email protected].
Get the latest news & updates
Powered by Beta Werkz Pte Ltd
Copyright © 2022 All rights reserved.